Covid-19: Unvaccinated dad speaks of four-day ventilator ordeal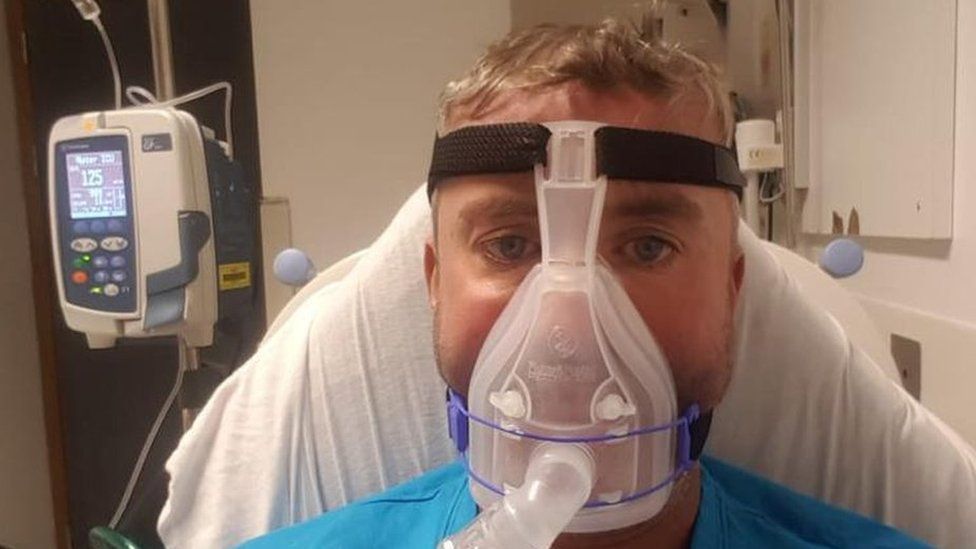 An unvaccinated father-of-three who spent four days on a ventilator fighting Covid-19 has said he has "no doubt" a vaccine would have helped him.

Gerald Prentice, 40, was discharged from Antrim Area Hospital last week.

Features เข้าเล่นเกม slotxo is a prototype casino of fish shooting games. and all multiplayer games The web page is easy to play, no need to download a mobile application program, easy to load, clear, no lag, no complicated web page layout. Shows perfect game categories, easy to find, quick access.

He said he is not an "anti-vaxxer" but had wanted to obtain more information.

Northern Ireland's chief scientific adviser has said about 80% of Covid-19 patients aged under 60 in hospitals have not been vaccinated.

Prof Ian Young is encouraging the public to get a jab for Covid-19 as soon as possible.

Mr Prentice, speaking to BBC News NI, described the moment he was taken to intensive care.

"Although I was making good headway at that stage, they needed to act fast for my health and my wellbeing and so on.

"They needed to get me to an ICU unit and fast.

"I was in an out of consciousness in that ICU unit. Basically lying on my back for four days and four nights.

"A lot of time to think about a lot of things, a lot of time to pray."

He said the seriousness of the situation was reflected when he asked a doctor if he was going to die and they replied they would get him the "best help we can possibly get you".